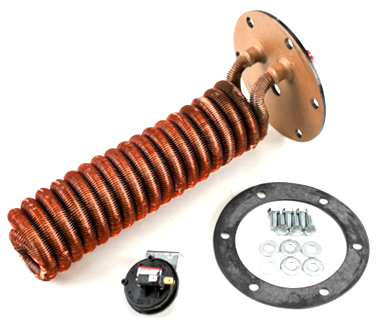 Burnham Boiler 104939-01 Coil
104939-01 is the direct replacement for 6036007, 6036036
This item does not qualify for free shipping.
is the bolt circle Ø approx 6" on the face plate? I have 3 labels on the face plate of mine. No where can I find a part number. I do know I have a burnham V7(4).

This item is shipping directly from factory to you so we don't have one to measure. Please reply with the completed model number and serial number of your Burnham unit, we will check for the correct part number.