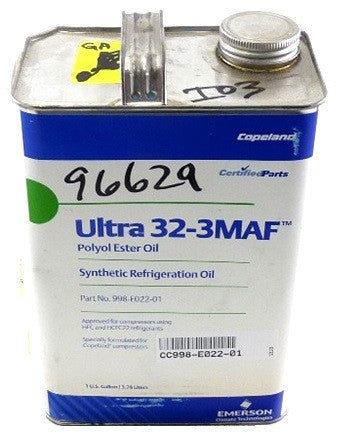 Copeland 998-E022-01 POE Oil
Copeland 998-E022-01 1 Gallon POE Oil 150/32
This item must ship via truck. Please contact us for freight quote.
Please confirm if product is compatible with refrigerant 22

Yes POE oil can be used with R22. However this item requires truck freight so please contact us for freight quote.

my scroll compressor spesifays to use 3ma poe your product says 3maf poe whts the difference

MAF is a Copeland formulation but we are not sure what MA is.

Can I get An SDS for this product?

Please see link below.

MSDS

can we use in 410A system

Yes, you can use POE oil for R410a.