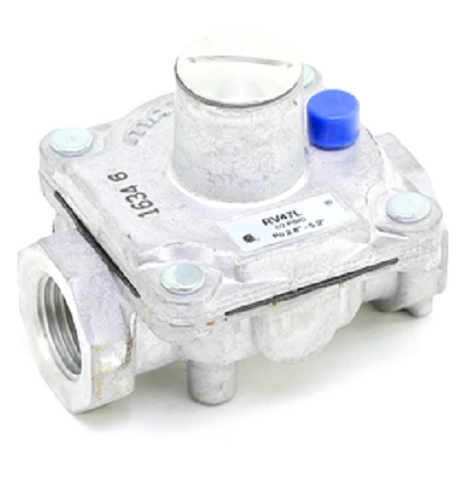 Maxitrol RV47L-1/2 Regulator
1/2" NPT, 1/2 PSI Max Inlet Pressure, 2.8-5.2"wc Outlet Pressure, Rubber Seat Poppet Model Appliance Gas Regulator with Integral Vent Limiting Orifice
I'm curious as to why the inlet AND outlet size are smaller than the original regulator. I'll have to get TWO (2) different fittings to make it work on the stove in my mobile...LP gas...and not Natural gas..

We are not sure why but below is the documentation we have on this valve. 

Tech Sheet

What is the BTU rating

125,000

Inlet side is 1/2" but the outlet side is 3/8". Is this correct? This regulator is on my Weber Summit Silver series B.

This one is 1/2" both inlet and outlet.