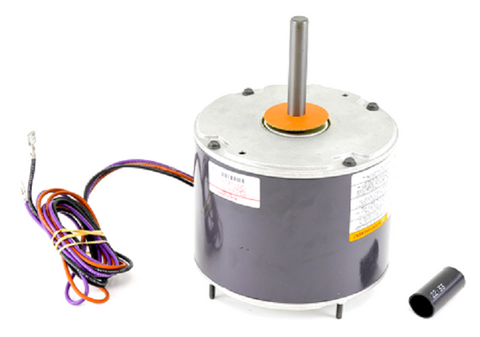 Trane MOT18623 Motor
Trane MOT18623 1/4HP 230V 1075RPM Motor
MOT18623 is the direct replacement for 5KCP39FGV442AS, MOT11051, MOT3125
This item is not qualify for free shipping.
Is this Trane MOT11051 a direct replacement for the GE 5kcp39fg v442as, all specs seam the same accept I'm unsure of rotation on the original, rpm is 1100 vs 1075 not worried about that, volts same etc. Does this come w/ new cap. Or do I need order that separate, 5mfd 370v

Online sources from other vendor does show that MOT11051 is the replacement for 5kcp39fgv442as however we are not able to confirm that with factory. The best way is reply with your unit model number so we can confirm with factory to be sure which motor is the correct one. This motor comes without capacitor and you can see the capacitor from the link below.
https://www.gsistore.com/products/cpt0072

Is the rotation reversible on the Trane MOT11051

No, it is not reversible. If you can't find the right motor for your unit please reply with the model number of your unit we will find that out for you from the factory.